Hotel Info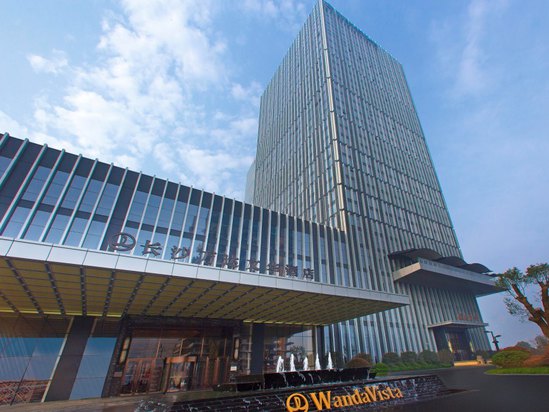 Wanda Vista Changsha
is located on the banks of the beautiful Xiang River and is known for its luxurious facilities and attentive service.
Wanda Vista Changsha
has more than four hundred guest rooms / suites with rich artistic style, so you can have a panoramic view of the Xiangjiang River or the bustling city of Changsha. When staying on the executive floor, you can also enjoy the meticulous room butler service, which is a great honor.
Wanda Vista Changsha
has an open kitchen; or taste authentic Hunan and Cantonese dishes at Pinzhen Chinese Restaurant, and gather with family and friends in a luxurious box with a balcony overlooking the river; Desserts, snacks and refreshing drinks. In addition, the hotel also provides "24 small snacks for breakfast", and a professional tea artist will offer you a Chinese tea ceremony-"Tea Trip", to make your memories unforgettable.
The conference space of
Wanda Vista Changsha
covers an area of nearly 2,500 square meters, including a grand banquet hall and 10 multi-functional conference halls with noble and elegant design, which can be divided. Whether it's a small high-level party or a large conference celebration, Wanda Mandarin Hotel Changsha can meet your various needs. The pillar-less banquet hall with an area of 1,400 square meters is 9 meters high, and can be flexibly divided into three independent spaces to create an extraordinary festival that is unique to you. The professional conference butler and banquet service team pays close attention to every detail and provides international one-stop conference and banquet planning services to ensure your event is perfect. Wanda Mandarin Hotel, full of oriental enthusiasm, carefully provides private service and artistic atmosphere in every central city for successful celebrities. Let your journey stretch freely and enjoy an elegant experience.